It gives me a great sense of pride and pleasure when I look back on the first 21 years of New Zealand Opera. So much has been accomplished and so many lives have benefitted in so many ways from all that has been achieved. I will touch on some of the personal highlights of my 18 years of being closely involved with NZ Opera – 2 years as a business partner then 16 years as a director, including the last four years as Chair, before retiring in October 2018.
My involvement with NZ Opera commenced in 2000 when as Auckland Managing Partner of PwC I convinced my partners of the benefits of co-sponsoring NZ Opera productions. We co-sponsored three main stage productions from 2000 to 2002. I was then approached by Donald Trott with an opportunity for PwC to partner with NZ Opera and the Dame Malvina Foundation in supporting the Emerging Artists Programme, and there began a successful 12 year partnership and what has become an internationally recognised programme for emerging opera talent.
Having the opportunity to work closely with Dame Malvina and to see how she inspired so many young artists in their chosen career was very special to me. I developed a special relationship with Dame Malvina during this time and will always have so much love and respect for what she and the Dame Malvina Major Foundation have achieved. These achievements were well recognised at the celebration of 20 years of the partnership at the "A tribute in Song" event in November 2020.
Over 80 aspiring young artists have had the privilege of being part of the Dame Malvina Major Emerging Artists Programme. The Programme has evolved and developed over that time and has had a number of name changes, but the original objectives have remained. It was also enhanced by the addition of the Mina Foley scholarship in 2008. When I look back over the names of those who I have seen come into the programme with lots of natural talent and enthusiasm and emerge as budding opera stars I still feel a sense of pride. The experiences these young artists had to work alongside Dame Malvina and the opportunities to be understudies to big named stars in major productions at such an early stage in their careers is something that can only happen in New Zealand.
I was offered the opportunity to join the board of NZ Opera by the then Chair Robin Congreve in June 2002. NZ Opera was still in its early days so to have an opportunity to be part of an organisation with such great aspirations for the growth of opera in NZ was a real honour. Robin was of the view that my financial background would be useful to the company – little did I know what was to come. Those who understand funding of an arts organisation will know there is no such thing as a steady growth path and there are always many ups and downs along the way. However with the generous support of a wide range of stakeholders we always survived and continued to deliver a wide variety of artistic performances of outstanding quality.
There is one opera performance that has always stuck with me. That is Mussorgsky's Boris Godunov which we produced in 2003. It was a wonderful production and I loved it, as did the opera lovers who attended, the problem was it had little appeal to the broader community and we ended up losing a lot of money on it. This was money that as a young company we did not have so it was quite a good introduction to the board finance role for me. As a chartered accountant the concept of "going concern" is of fundamental importance and one which I had to navigate a path through. Needless to say once again with the support of some generous benefactors we survived and as they say learned a lot from the experience.
Scenes from NZ Opera's 2003 production of Boris Godunov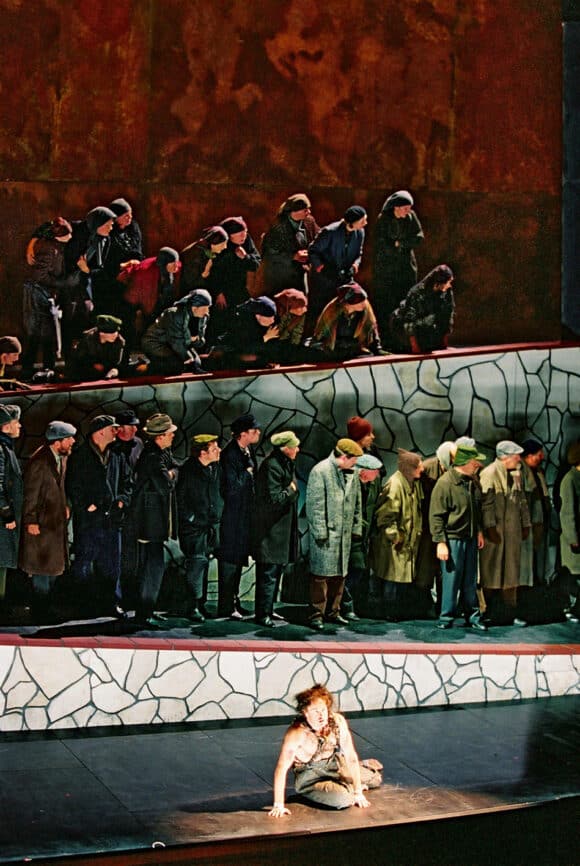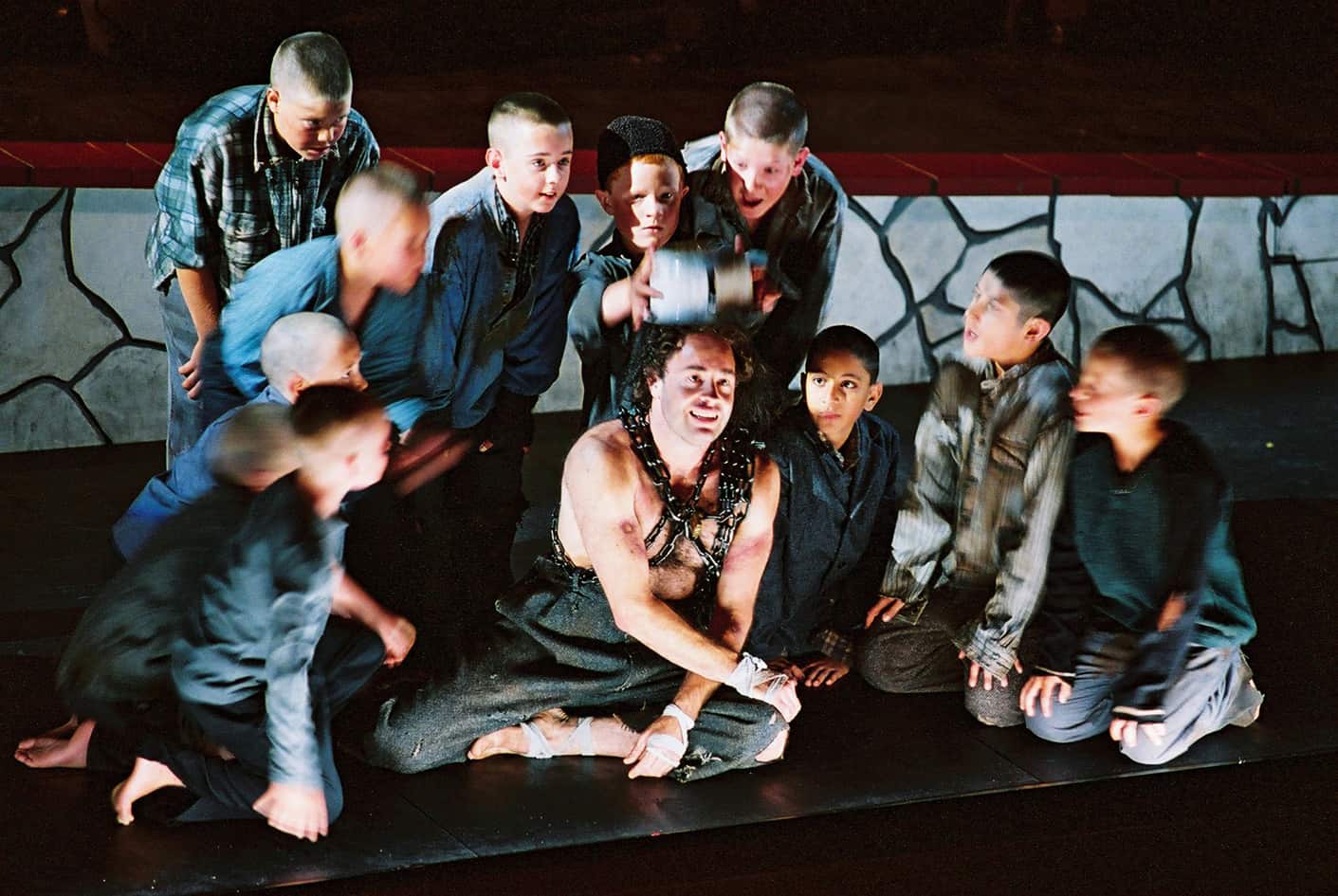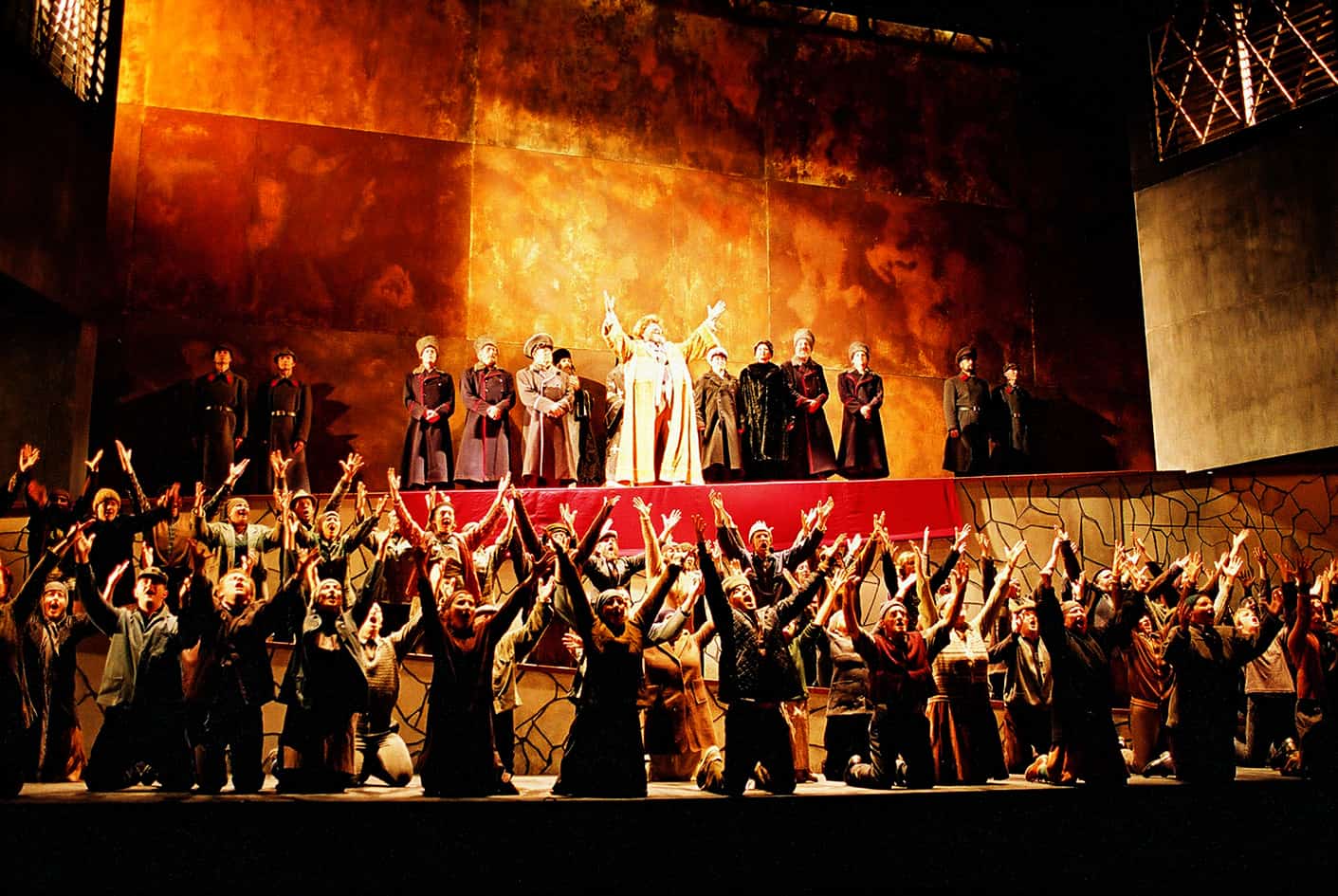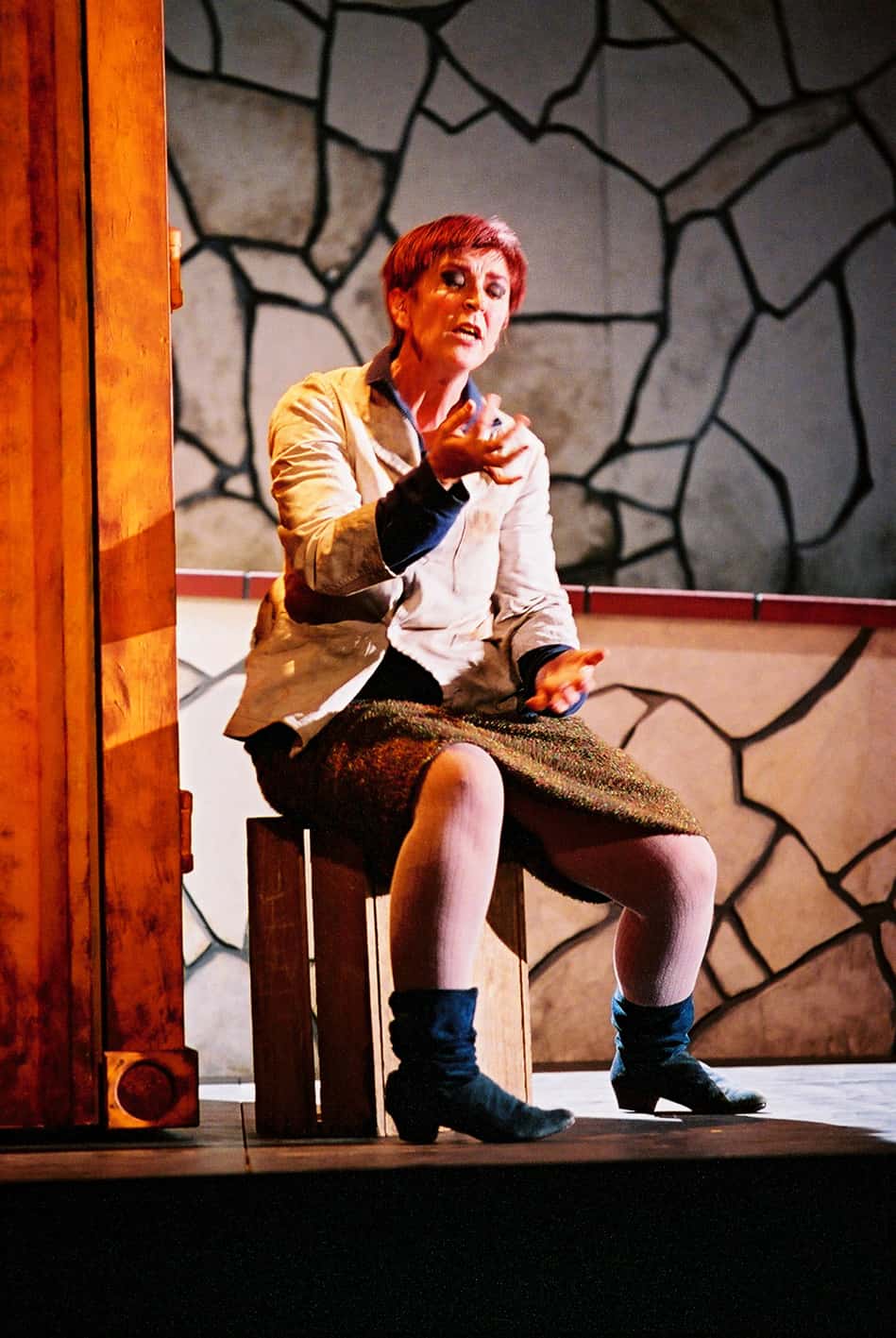 I have special memories of so many of the wonderful productions staged during the period of my involvement. We always sought to feature NZ artists, many of whom were following successful careers overseas, alongside recognised international opera stars wherever possible and having the opportunity to work closely with and get to know so many of these artists was a real privilege. It's hard to believe when I look back on it now that we staged over 60 major productions over my 16 years in addition to the smaller productions and events and the extensive education activity which is now a vital part of NZ Opera. This was only made possible by the huge dedication and commitment of the entire NZ Opera team.
Another major milestone for NZ Opera, particularly in the Auckland region was the introduction of the Auckland Regional Amenities Funding Programme (ARAFP, now ARAFB) around 2009/10. The Auckland City Council always contributed to the finances of NZ Opera but it was always a struggle to get funding from the surrounding communities who also benefitted from our activities. The ARAFP sought to overcome this for opera and the other nine selected entities in the region. It preceded the Auckland super city so was ahead of its time and made a real difference to the scope of activities we were able to deliver to the people of Auckland. NZ Opera's education programme is a real example of the benefits to come out of this funding. It is a pity that it has not been possible to replicate this programme in Wellington and Christchurch.
There are many more events and highlights I could mention but it would make this far too long. However the merger with Canterbury Opera in 2012 deserves a mention and was certainly a milestone event that made NZ Opera a truly national opera company while providing a lifeline for opera in Christchurch.
Following the retirement of Sir David Gascoigne as Chair in 2014 I had the honour of being appointed Chair, a position I held for a little over four years. Sir David was one of many wonderful and talented people who have contributed massively to the success of NZ Opera over the 21 years and it has been an honour and a privilege to work alongside them. I may have retired from any formal role in 2018 but I remain totally committed to the future of NZ Opera and to opera in New Zealand.