Bringing opera to tamariki around Aotearoa
We're passionate about bringing the enchantment of opera to tamariki, igniting their imaginations with the beauty of this timeless art form.
Our Opera in Schools productions are crafted to ensure that tamariki experience the sheer delight and fun that opera has to offer. These 40-minute adaptations of well-known operas, performed in English, are not only engaging but also thoughtfully designed to fit within the school hall setting. The production features costumes and sets that transport students to the heart of the opera's world, making it an unforgettable experience for all who attend.
But it doesn't end there. After the performance, tauira (students) have the opportunity to meet the artists, getting an up-close look at the performers who bring these captivating stories to life. Meanwhile, kaiako (teachers) receive a comprehensive teaching pack, empowering them to incorporate the world of opera into the curriculum.
Our goal is to make opera accessible, enjoyable, and educational for all tamariki across Aotearoa.
Join us to inspire a lifelong love for the arts! Feel free to contact our participation team for more information at participation@nzopera.co.nz
---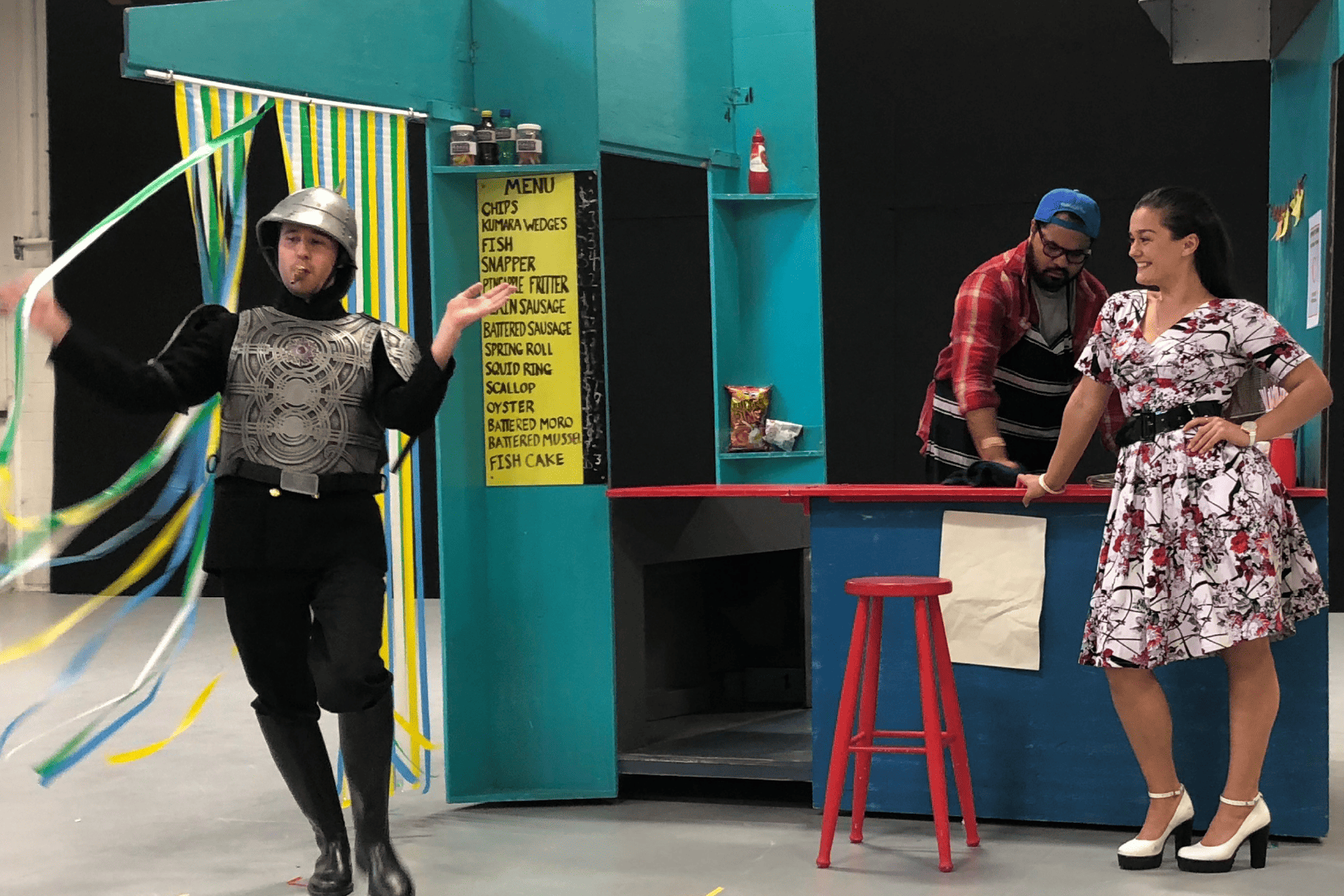 The Elixir of Love
Our Opera in Schools Tour for 2024 will be Donizetti's The Elixir of Love
In this 45-minute version of Donizetti's famous opera, Adina is the daughter of the local fish and chip shop owner. Nemorino works there, and is madly in love with her, but too shy to say anything. When a famous film star, Belcore, arrives in town for a film-shoot and starts to flirt with Adina, Nemorino must find his courage and fight for his love. Maybe a magical potion – an Elixir of Love – will help?
A cast of four opera singers, along with their accompanist, bring this beloved work to life. With a charming set-design and featuring the famous song, 'Una furtiva lagrima', this opera is a beautiful introduction to the wonderful world of opera.
Contact us for further enquiries.