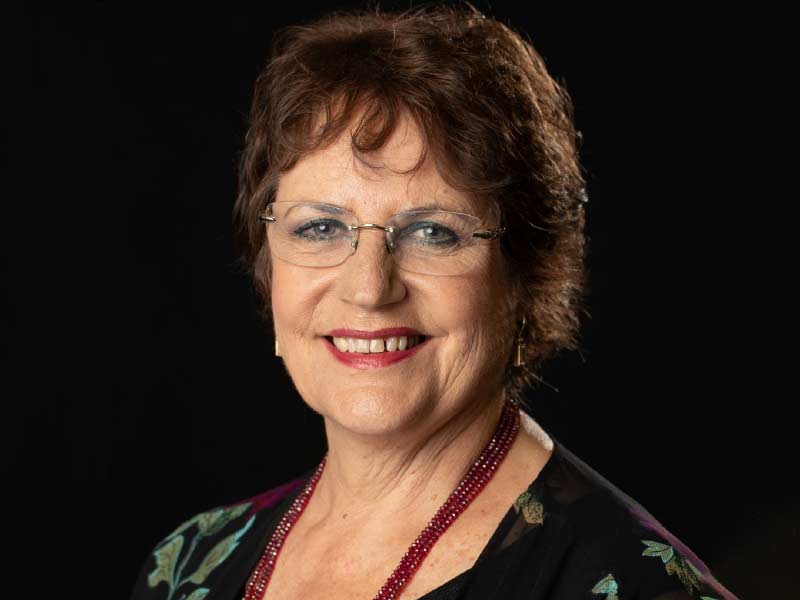 Last week we said farewell to Glenn Meade who retired from her role as Artist Development Manager.
Glenn was working with the company since 1998, performing in 36 operas in Auckland and one in Wellington, as well as numerous concerts, and looking after our NZ Opera choruses in Auckland, Wellington and Christchurch. She also worked very closely with the Dame Malvina Major Foundation NZ Opera Studio Artists, providing support and encouragement, especially in these difficult times.
Glenn describes her time with us as "an absolutely wonderful period of music and laughter with other very special singers – what a blessing it has been!".
Thank you Glenn for your incredible hard work over the years. To say that the opera community in New Zealand will miss you is an understatement. We wish you all the very best for your well-earned retirement!
How would you describe your journey with the company?
I have had an amazing journey with NZ Opera. It has never been without drama – but that is life in the Arts world. Often a struggle – usually financially – but worth every moment to be able to take people from their daily life to the uplifting pleasure of music and how it speaks to your spirit. It has been an honour to be part of that for so many years.
What would you say are some of your greatest accomplishments working with NZ Opera?
I always wanted each singer to feel an important part of NZ Opera with our combined effort to perform opera. It has been satisfying to help each chorister with the logistics of their every day life and the commitment required to enable them to develop their creativity. Many of our chorus have been with us for many years and are so invested in the company success – which is invaluable. I hope I have played a part in that.
What were the some of the biggest challenges you faced in this role?
Plenty of stress and drama when you battle for funding in the Arts. Hard work and long hours sometimes but very much worth it. Being a swan – peddling like mad while appearing to glide – anyone in the Arts will know that feeling..
You have performed in over 30 operas with the company! Which performance was your favourite?
This is hard to answer definitively as every opera has glorious moments. From the first moment I stood onstage amongst the chorus and felt the power and beauty of the music that I was part of, I was completely hooked on opera. I love Rigoletto and of course the magnificent Macbeth with great chorus characters. Madama Butterfly, Lucia di Lammermoor, La Traviata, Eugene Onegin, Marriage of Figaro, Candide – where do I stop?
What did you love most about your job?
The people, the people, the people! Such a gift to have come to know so many singers and musicians and the pleasure of sharing great music. Over the years I have been blessed to share tears and laughter with so many people I would never normally had the chance to know, and I will never forget them. The joy and excitement of each first Sitzprobe with the singers and orchestra coming together for the first time to show the glorious music of opera. The genius of those composers never fail to lift your heart. And I always enjoyed the Auditions! Everyone was always slightly anxious and having to prove their place in the chorus for the year ahead – but I loved hearing everyone sing and sending them on their way again with a big hug of encouragement and relief!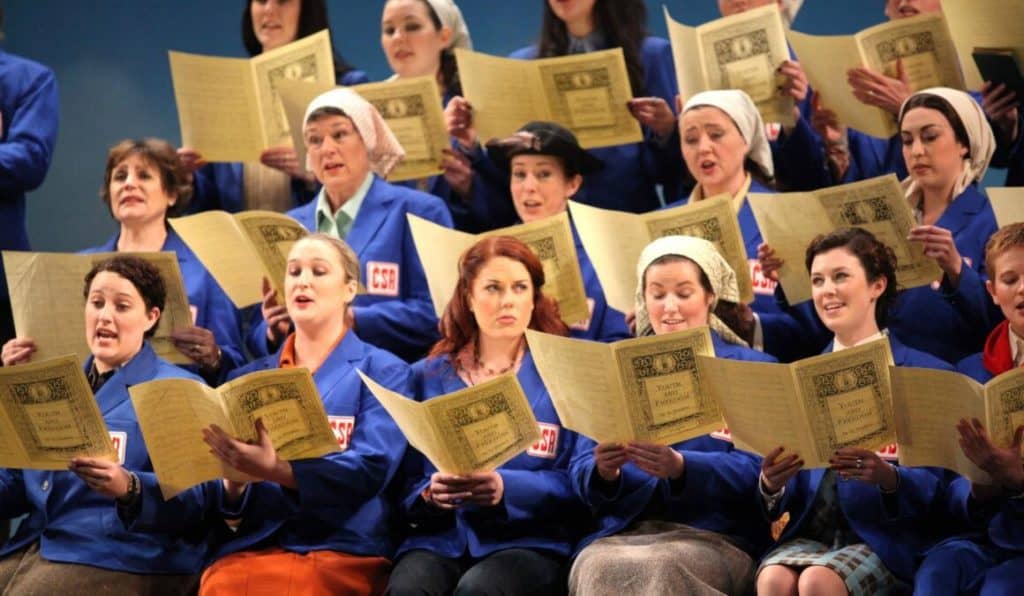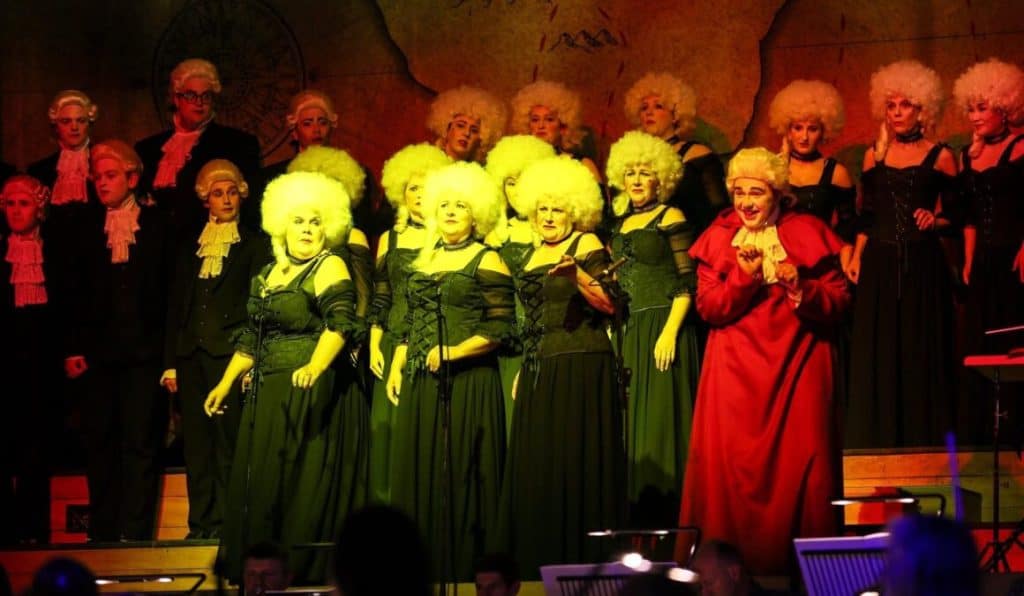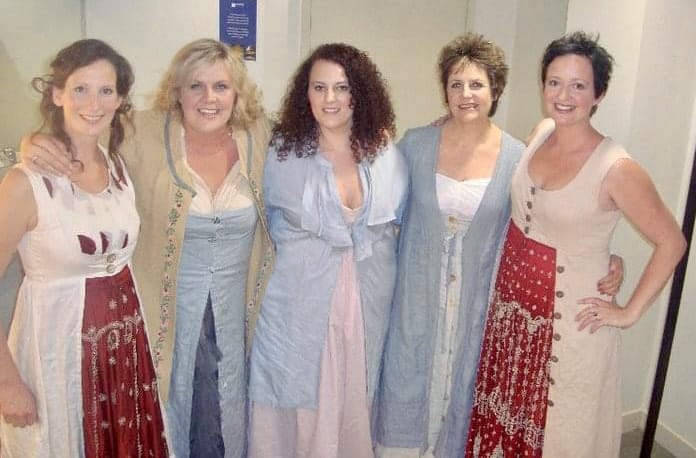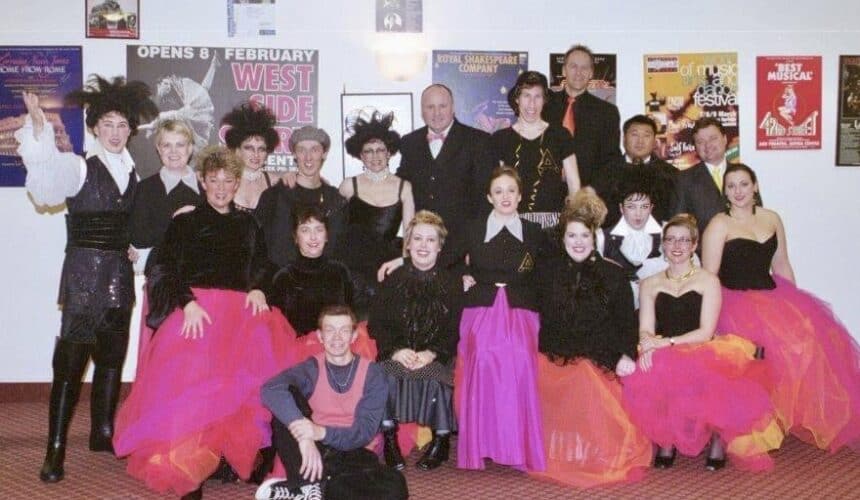 An NZ Opera memory you will never forget
My very favourite part of rehearsals are the Piano and Orchestral stage weekends in the theatre for the first time. After the fun music calls when chorus first sing the music together and start to perfect the language and music; to the shaping of the story-telling during production calls and then to the Stage call weekends. Long hours trying to perfect everything, but so special when the scenery and costumes, the lighting, the Stage and Wardrobe crew, the orchestra and the singers all come together with the creation of each piece. I will so miss those days.
Could you share with us some words of advice for young artists/aspiring artists
It is always much harder work than you anticipate when you first catch the performing bug. However application, commitment and focusing on your goals will always bring reward and the joy of singing well and sharing the gift of music and drama is beyond joyous. Keep the faith and always be grateful for the special people who support your dream!
What are your plans post-retirement?
I am so excited about the next stage of life as a retiree. We plan to enjoy as much performance and opera as possible and for me to have time to bake more, read more and do my needlework again – to say nothing of being a 'lady who lunches' with friends!
A message for your colleagues
Breathe deeply and don't give up! Such special memories of the last minute rush to Opening night from each team member and the relief when it all went well. We will keep in touch and always be kindred spirits!