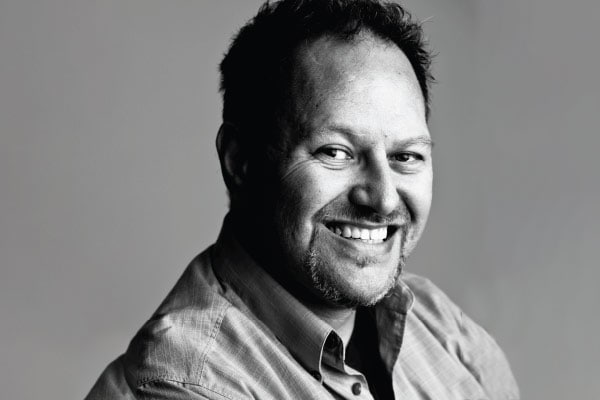 New Zealand's leading producer of opera has made a series of strategic new board appointments this year and welcomes Dr Te Oti Rakena (Ngāpuhi, Ngati Ruanui and Kāi Tahu) following the recent appointment of Carol Hirschfeld (Ngāti Porou) and Joanna Heslop (Ngāti Ruanui).
Dr Rakena joins NZ Opera's board at a time when the artform is enjoying a renewed sense of innovation in storytelling, both locally and globally. In the past three years, the organisation is on track to produce, commission and support new works at a faster rate than ever in its 20-year history, with an exciting line-up for 2022 due to be announced.
NZ Opera's 2021 season, which was truncated by COVID restrictions, produced a combination of sell-out large-scale performances (The Marriage of Figaro) and non-traditional works (Ihitai 'Avei'a – Star Navigator). 2022 builds on this success, balancing core repertoire with contemporary New Zealand opera.
Board chair Annabel Holland says, "Dr Rakena, along with Ms Hirschfeld and Ms Heslop will add significant mana to the organisation. NZ Opera is in a strong position to continue its to expand opera's reach to the whole of Aotearoa and global audiences, while supporting artistic excellence."
NZ Opera General Director Thomas de Mallet Burgess says, "We are proud to have such a strong and dynamic team to support our work as we continue to enhance and evolve opera as an art form in Aotearoa. The valuable experience and skills that they bring will help us to create a sustainable platform for opera to thrive while celebrating the diversity of our talent and the richness of our own stories."
Dr Rakena is an active performer, teacher and researcher, and an American-trained singer. He studied at New England Conservatory in Boston with master teacher Edward Zambara; received his doctorate in vocal studies from the University of Texas at Austin; and undertook post-doctoral study in Germany. He has a distinguished reputation as a quality solo performer and performed in Eve de Castro-Robinson's Len Lye the opera, David Hamilton's work Erebus with the Auckland Choral Society, Street Requiem: for the homeless, and played the Ferryman in Gareth Farr's operatic version of Renee Liang's play the Bone Feeder for the New Zealand Opera/Auckland Festival season. In 2018, he premiered the opera Live Drag – an Opera in the making by Claire Scholes with New Zealand Opera.
A noted and sought-after voice teacher, Dr Rakena participated in a number of research initiatives aimed at improving the quality of education for Māori and Pacific students in New Zealand. He is currently a Principal Investigator on the Centre of Brain Research, an expert advisor for the Centre for Arts and Social Transformation (CAST), and a research fellow for Laurier Centre for Music in the Community in Canada. He was the first New Zealander and indigenous academic to be appointed to the Community Music Activities (CMA) research commission of the International Society for Music Education (ISME).
"I prepare young singers for the international operatic stage and concert platform and so it follows that I have a personal and professional interest in sustaining a strong and vibrant national Opera Company. I believe we need a thriving organisation that is accessible and relevant to all our communities. I am also an opera singer and have a passion for the genre. I know the art form from multiple perspectives and welcome the opportunity to contribute to the strategic direction and sustainability of NZ Opera and promote its identity as a national taonga".
Ms Hirschfeld has worked in news and current affairs for more than 30 years. She has held numerous roles with TVNZ, TV3, Māori TV and RNZ, including reporter, director, presenter, producer and news executive. She is now Head of Video/Audio with Stuff.
Ms Hirschfeld says, "I admire the work NZ Opera does to showcase local and global talent and am proud to join this dynamic team as a board member. Now is a great time for New Zealand to embrace the global transition of this art form by applying our unique ability to blend tradition with creative modernity. As a board member, I am focused on contributing to the excellent work the Company is doing to make opera accessible to new audiences and build the profile of our organisation and talented performers."
Ms Heslop is a New Zealand diplomat and former professional opera singer. She had a 14-year singing career including as a Soloist of the Mariinsky Theatre Academy of Young Singers, St Petersburg (2004-2007); NZ Opera Emerging Artist (2000-2001); and the soloist at the Golden Jubilee Royal Edinburgh Tattoo (2002).
Ms Heslop holds master's degrees in Music and Strategic Studies. She is currently Lead Adviser (United Nations) at the New Zealand Ministry of Foreign Affairs and Trade, which she joined in 2008. Joanna is President of the Foreign Service Association and a member of the Dame Malvina Major Foundation Wellington Committee.
Ms Heslop says, "I understand the challenges of being a professional singer and ways the industry can support career pathways for young talent. NZ Opera offers a vital platform for young performers to grow and realise their skills, and to tell more New Zealand stories through opera. As a board member, I look forward to helping artists thrive in Aotearoa."